Demanding Justice For
The Wrongfully Injured
Auto Accidents & Workers' Compensation
Attorney in Hanover Park, Illinois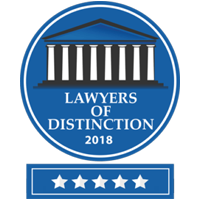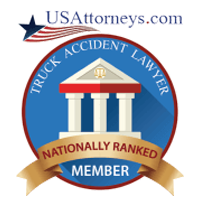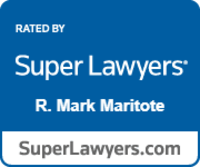 We Will Fight for
Your Compensation
At Maritote Law, we take your personal injury cases very seriously. We are here to fight for the compensation and justice that you deserve.
Work Injury
When you've been hurt on the job, you need an attorney who will hold your employer and insurance company responsible for your pain and suffering. Contact us to get started.
Truck Accidents
Accidents involving trucks can cause you a lot more pain and suffering than other car accidents due to the increased size of the vehicles. We want to seek justice for you.
Wrongful Death
Do not face this burden alone. We want to seek justice for the death of your loved one. Reach out to our personal injury attorney in Hanover Park, Illinois for a free consultation.
Case Results
We are passionate about delivering effective results for our personal injury clients.
$6,200,000
Verdict
Wrongful death verdict for three deaths in a railroad crossing accident.
$2,000,000
Verdict
Verdict for 67-year-old grandmother, a record high at time.
$1,700,000
Verdict
Malpractice verdict in favor of 34 year old pregnant nurse suffering from Crohn's disease whose doctors misdiagnosed anal cancer as a hemorrhoid resulting in metastasis to lungs and greater chance of recurrence.
$1,200,000
Settlement
Back surgery for 47-year-old truck driver injured by garage door collapse.
$675,000
Settlement
Underinsured arbitration award to woman who fractured pelvis, femur and humerus in intersection crash.
Suffer an Injury?
Turn to our experienced and aggressive injury attorneys at Maritote Law and schedule your free consultation.
Let's Seek What You Deserve After Suffering an Injury
Being the victim of a motor vehicle accident can add a world of stress to your life. From medical bills to car payments, the financial burdens seem endless. At Maritote Law, our personal injury attorney aggressively fights for our clients in court. We have extensive experience in representing those who have been involved in car accidents, bus accidents, commercial vehicle accidents, and more. Do not allow this accident to set you back in life. Speak to our attorney today and learn how we can provide trustworthy legal representation after your motor vehicle accident.
If your place of work is a liability and has caused you to suffer an injury, Maritote Law is here to guide you. Work-related injuries can happen in various ways like construction accidents, trucking accidents, toxic exposure, and more. We handle the insurance companies and fight for the compensation that is owed to you. Get in contact with us today in Hanover Park, Illinois to schedule a free case consultation. We also represent those who were injured in Schaumburg, Elgin, Streamwood, Carol Stream, and Roselle, Illinois. Let's get started on seeking justice and compensation.